See on Scoop.it – Educational_Resources_Technologies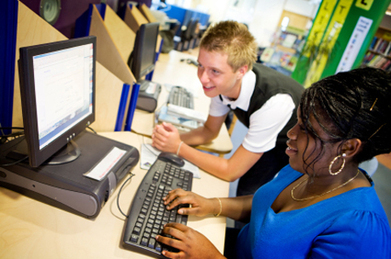 First and foremost, student writing is improving by leaps and bounds. When I read their blogs (which, by the way, are mature, insightful, funny and engaging), I don't find myself pulling my hair out over the careless mistakes they make in formal papers. Not every post is perfect, but the majority are well written and free of grammar and usage issues that I am so familiar with seeing in their other work. If they become sloppy, all I need to do is politely comment about it on their blog, and I don't see it again.
CERT's insight:
If used correctly blogs are a great way to engage students with content which goes beyond textbooks. When setting up your own blog, remember that discussion and communication should be kept at the centre of your focus! Do not be afraid to create stimulating discussions with your learners, and letting your learners voice their thoughts about the subject.
See on www.edutopia.org